Recently, I've been streaming episodes of the X-Files. I never really watched it originally back in the 1990s, and so figured I would try the show out now. I find it entertaining and kind of nostalgic. For those who aren't familiar with this fictional network hit, it follows two FBI agents, Dana Scully and Fox Mulder, as they try to decipher odd, unexplained cases (and yes, aliens make many appearances as part of a massive government coverup!). During the opening credits, there's a unique slide that comes up which captures the show's theme of skepticism, conspiracy, and the unknown: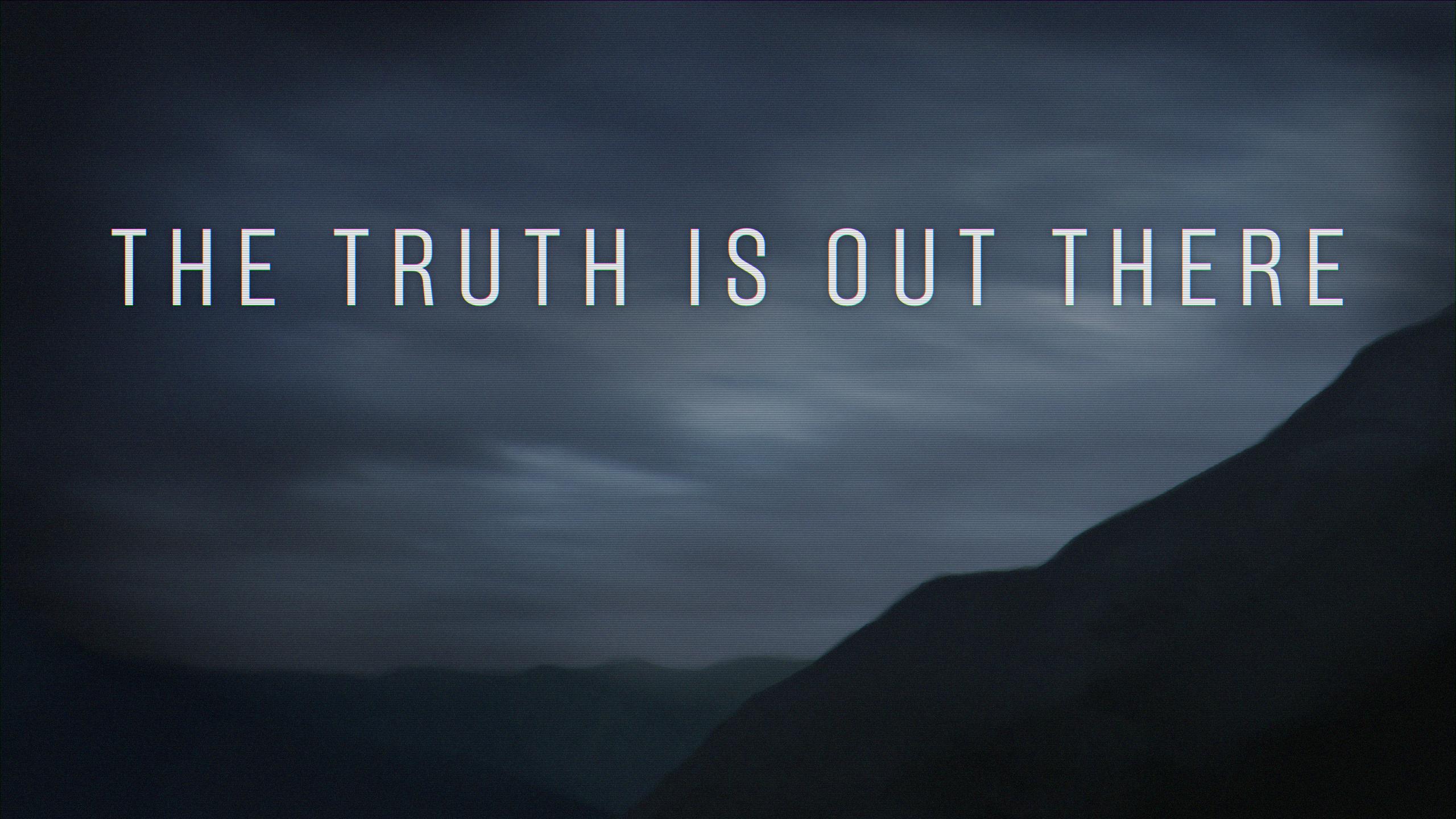 Conspiracy theories run rampant in today's culture. And I think it has even become more prevalent than in the 1990s. With more access to information, we tend to indulge our skeptical side more often than in previous eras. After all, anyone can publish just about anything on the internet, and conspiratorial rants are literally just a few clicks away! From pesticides to power lines, or alien invaders to assassination coverups, we certainly have a lot of alarmism and distrust in our world today.
On Sunday we talked about how many Christians fall victim to conspiracies about the Nephilim of Genesis 6. In reality, this passage points towards our calling to be righteous people and to follow God… and to not put on a tin foil hat and lose our marbles! This odd, cryptic story is contrasted with a familiar bible character, Noah, and how he was righteous despite his broken surroundings.
But with skeptical conspiracies about the JFK assassination, moon landing, 9/11, and secret one-world governments, is there anything to be learned from how utterly paranoid our culture is?
For starters, a lot of fantastical thinking and distrust leads me to think that we could use a dose of God's comfort and security. Even if all those wild conspiracy theories turn out to be true, that really shouldn't change our calling as disciples of Jesus Christ. We still have a duty to share God's love with all people, as well as grow in our knowledge and love of Christ.
In my view, there is only one "conspiracy theory" that makes sense when we think about our lives in God's kingdom. Consider the following passage from Ephesians 6:10-12:
Finally, be strong in the Lord and in his mighty power. Put on the full armor of God, so that you can take your stand against the devil's schemes. For our struggle is not against flesh and blood, but against the rulers, against the authorities, against the powers of this dark world and against the spiritual forces of evil in the heavenly realms.
The one "conspiracy theory" worth anything in our world is this: Our world is broken. Scripture makes it clear that things are not as they should be. Sin affects us all in every area of life.
And likewise, the "solution" to this spiritual conspiracy theory is remarkably simple: We are to strive against the powers of evil by following God. There's no need to stress out, raise your blood pressure, or rant about your surroundings. Simply follow God and place your trust in him.
Instead of being fearful, we are called to have hope in God. Instead of getting wrapped up in random cultural conspiracies, our only skepticism ought to be a spiritual one. So remember to be strong in God. God has equipped you to conquer evil in your life and the world around you.